Leadership
At FSM Group, we are committed to engineering and operational excellence. With a depth of combined experience in the fuel engineering and financial fields, our management team provides the expertise and insight needed by our valued clients. Our service is based on communication, respect and trust.
Keith Ryan
President and Chief Executive Officer
FSM Group LLC
Orlando, Florida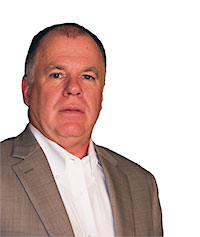 Keith Ryan is an aviation service industry veteran with more than thirty years of experience. He has served in numerous positions with various aviation service companies, eventually becoming President and Chief Executive Officer of Aircraft Service International Group (ASIG) in 2002.
Keith was responsible for the strategic planning and financial success of ASIG between 2002 and 2012 and had oversight for seventy-one airport operations throughout North America, Europe and Asia. As President, he led ASIG through several key acquisitions, multiple new start-ups and an expansion of the company's distribution network.
Keith has joined FSM Group as a Partner and will lead the expansion of its service portfolio in the United States. FSM Group LLC will deliver a full range of services to the aviation fuel industry.
Wade Morrell
Vice President and Chief Financial Officer
FSM Group LLC
Toronto, Ontario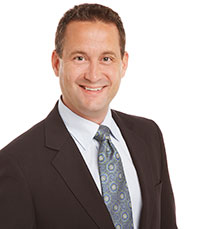 Wade Morrell has been a Vice President and the Chief Financial Officer of FSM Group since joining the team in 2008. Prior to joining FSM Group, Wade held the position of Vice President and Chief Financial Officer of Cargojet Airlines, an airline he joined during its start-up in 2002. He has spent 20 years in the North American aviation industry in various finance and senior management roles for both airline and aviation service companies.
In addition to overseeing FSM's business development including Mergers & Acquisitions, Wade provides the oversight to FSM Group's professional finance and administration team as well as having the responsibility of being the CFO of each of the fifteen airport Fuel & De-Icing Facility Corporations (FFCs) which FSM operates. In this capacity he is responsible for the financial stewardship of the FFCs including managing both the short- and long-term financing requirements for all infrastructure development projects across North America.
Robert Iasenza, P.Eng., M.Eng.
Vice President
FSM Group LLC
Montréal, Québec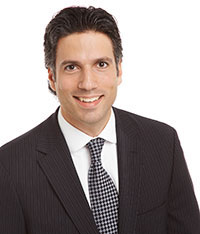 Robert Iasenza has a degree in Mechanical Engineering and a Master's degree in Environmental Engineering. Robert has more than eighteen years of experience in the design, construction, project management, maintenance and operation of airport fuel systems. In March 2012, Robert was appointed as Vice President of Engineering and Operations, and was Director of Engineering and Environment for seven years. Robert was appointed President in 2016.
Since the start of his career in 1996, Robert has managed airport projects ranging from small technical modifications to the construction of large-scale fuel storage and distribution facilities. Robert also has experience in environmental management and has been involved in major remediation projects. His main function is that of principal project manager for fuel system projects, where he is tasked with overseeing all facets of the project from start to completion.
Robert is also responsible for regular communication and consultation with the client with respect to project reporting and approvals. Reporting to Robert is a well qualified team of junior and intermediate project managers that assist with management and coordination tasks. Numerous international clients have benefited from Robert's experience and collaborative work style.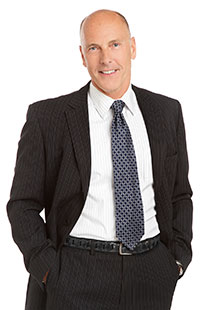 James Fee
Vice President and Chairman
FSM Group LLC
Montréal, Québec
James Fee began his aviation career as a helicopter pilot, and for nine years held several managerial positions with an aviation fueling service provider at Montréal's Mirabel and Dorval airports and Toronto's Pearson International Airport. From there he joined Air Canada as Manager of Fuel Purchasing, where he provided hedging and facility management services as well as becoming the Chairman of the Canadian Fuel Consortia.
As Chairman, James is involved in all large-scale airport fuel system development projects, and has taken a leadership role in structuring and managing the Consortia finances through the major banks. James was seconded to FSM Group from Air Canada in March 2005 where his seventeen years of airline experience contributed immensely leading up to the FSM Group Administrator phase-in on March 1, 2005. By mutual agreement between all concerned, James went on to become FSM Group's Vice President in July 2005 and President in 2006. James was appointed Chairman in 2016.
Colin Ryan
Vice President of Operations
FSM Group LLC
Orlando, Florida
Colin Ryan began his aviation career with The Hiller Group in 2010 where he was responsible for Asset Management. It was later in 2010 when The Hiller Group was purchased by World Fuel Services that Colin moved into Supply Logistics, eventually becoming Manager, Fuel Logistics overseeing trucking and rail operations.
In 2015, Colin joined FSM Group in the role of Director of Operations. Once joining the group he spearheaded the acquisition of C.D. Hallock Trucking LLC, and FSM Group's entrance to the fuel logistics business in the United States. Since then, C.D. Hallock has grown into a premier aviation fuel transportation business. Colin is also responsible for FSM Group's day-to-day operations and has oversight of the Into-Wing business for Delta Air Lines in Atlanta. He will continue to lead the day-to-day operations of both FSM Group and C.D. Hallock Trucking as they continue to grow.
Rich Piper, MBA
Director of Finance
FSM Group LLC
Orlando, Florida
Rich Piper has over twenty-five years of accounting and corporate finance experience. Rich entered the aviation service industry in 2004 with Aircraft Service International Group (ASIG) serving in multiple accounting/finance positions, with the last being Sr. Manager of FP&A. ASIG was acquired in February 2017 by Menzies Aviation and Rich was heavily involved in both the pre-acquisition and post-acquisition transition teams. Rich left Menzies in August 2017 to join FSM Group LLC as Director of Finance.