FSM Group is capable of managing the entire commercial aviation scope of work, from fuel farm management and operations, to GSE maintenance and refurbishment, to Into-Plane services. Currently, FSM Group manages 15 global and domestic air lines, including Delta Air Lines at the busiest airport in the United States, Hartsfield-International (ATL).
Into Plane Services
FSM Group is an established service partner in the aviation fuel marketplace.
The FSM Group has been successfully and safely supplying aircraft with fuel for over a decade. In an average year, we fuel over 1500 aircraft per day, and counting. Our Into-Plane services covers all commercial aircraft (both passenger and cargo), ranging from regional aircraft to ultra long-haul aircraft.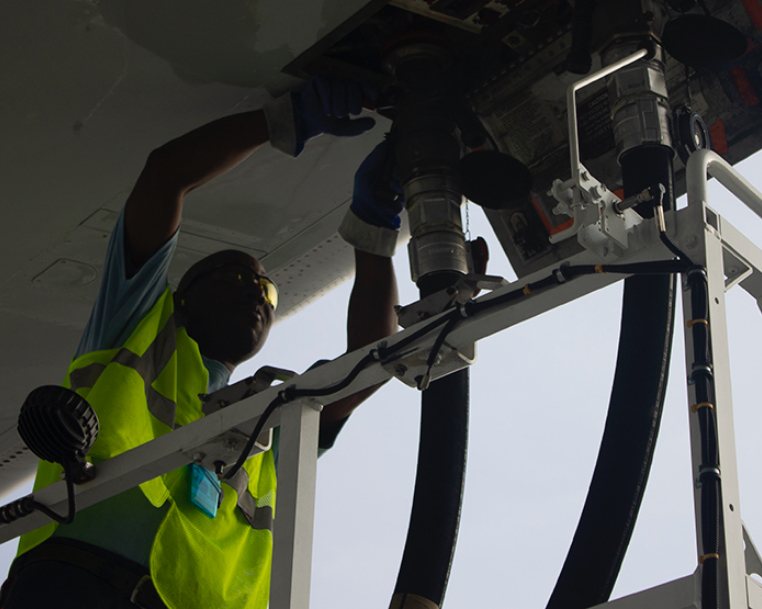 Maintenance and Operations
100 Years of experience!
Our impeccable safety records, solid relationships with airport authorities and local fire departments, and open communication are what sets us apart from our competition. FSM Group is an established service partner in the aviation fueling marketplace. Through our extensive experience in the into-plane fuel marketplace, we are well-positioned to accommodate commercial airlines and all their fueling requirements.
FSM is a respected business development partner committed to safety and service. We are a proactive partner who takes a collaborative approach to aviation fuel maintenance and operations. While our executive team members are experienced veterans in the industry, we pride ourselves on our collaborative approach by listening to the needs of the client, establishing a plan, and successfully obtaining, and/or exceeding our goals.