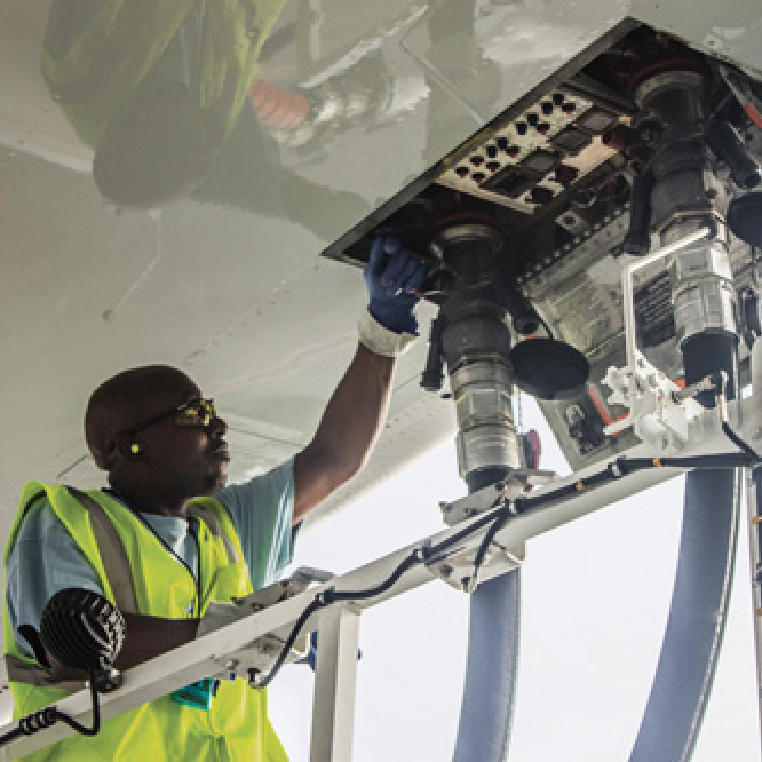 FSM Group is an established service partner in the aviation fuel marketplace. Through our extensive experience in the into-plane fuel marketplace, we are well positioned to support commercial airlines for all fueling requirements. FSM is a respected business development partner and is committed to safety and service. In addition to into-plane services, FSM provides other fuel services including Maintenance & Operations of fuel storage facilities, as well as fuel logistics services via our wholly owned subsidiary C.D. Hallock Trucking
Our Competitive Advantage:
Our commitment to safety and service provides a quality place for our employees to work. It is our experienced team of dedicated professionals with long-standing relationships with airlines, fuel suppliers, and airport authorities that sets us apart from our competitors.
We know the complexities of managing a fueling operation safely, cost-efficiently, and on-time. Our team of dedicated professionals stands ready to assist with your operations. To learn more about our capabilities or to obtain a quote, please contact us today.